Central Mississippi Office
Highland Village, Suite 278
4500 Interstate 55 North
Jackson, MS 39211
Telephone: 601.812.5885
Facsimile: 601.852.1142

North Mississippi Office:
1016 Louisville Street, Suite E
Starkville, Mississippi 39759
Telephone: 662.268.5096
Facsimile: 662.323.5256

Business Formation & Operation.

When a business entity is formed its purpose is generally to manage or restrict the personal liability of the owners who form the entity, to achieve certain taxation attributes and to operate and further a business in the manner the founders contemplate. To achieve these goals, an appropriate entity must be selected; it must be properly formed and organized; and the members and those who will operate the entity must know the formalities the law requires to be maintained lest you lose the protections and attributes which you expected to achieve when you started out.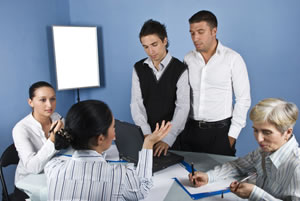 Selecting an appropriate form of business entity is an important decision. Management, taxation and the flexibility of the entity can be among the most important factors in deciding on an the right entity. Once you have the entity selected, it needs to be formed appropriately and the subsequent formalities of maintaining that organizational structure should be discussed.
Whether using a regular corporation, a limited liability company or other entity it is
important to give serious consideration to the company's management structure,
methods and what individuals will have what authority. Thoughtfully examining and
deciding on these issues and placing them in an appropriate agreement avoids many,
many problems later on. For example:
Regular corporations often need attention to various provisions of their articles of incorporation or bylaws, and a shareholders' agreement governing the shareholders' dealings with each other and the corporation may be appropriate.
Similarly, the law gives limited liability companies broad leeway in how the entity will be governed and the relationships of the members or the members to the manager(s). Every LLC should have an operating agreement, whether rudimentary or complex.
M|Q can offer you numerous options and recommendations for your various corporate agreements, including:
Shareholder agreements;
Partnership agreements;
Operating agreements for LLC's and LLP's;
Dissolution and withdrawal agreements;
Employment agreements
Non-competes; and
Many more.
M|Q lawyers have advised their myriad clients in numerous industries for over three (3) decades on these issues and have litigated them when called for. Explain what you want to accomplish and what you want to protect to M|Q and let us help you find the best way to accomplish your goals.