Central Mississippi Office
Highland Village, Suite 278
4500 Interstate 55 North
Jackson, MS 39211
Telephone: 601.812.5885
Facsimile: 601.852.1142

North Mississippi Office:
1016 Louisville Street, Suite E
Starkville, Mississippi 39759
Telephone: 662.268.5096
Facsimile: 662.323.5256

Mediation.

As a mediator:
Lydia Quarles is one of the most highly respected and experienced mediators in the State of Misissippi. Lydia's mediation experience has run the gamut from business cases to personal injury to divorce. She is a frequent educator of mediators and is a sought-after speaker on effective mediation. While a Commissioner of the Mississippi Workers' Compensation Commission, Lydia was instrumental in establishing the Kid's Chance Mediation project and educating hundreds of mediators for the workers' compensation bar. For more information on Lydia as a mediator, please refer to www.wpf-adr.com.
As mediation counsel: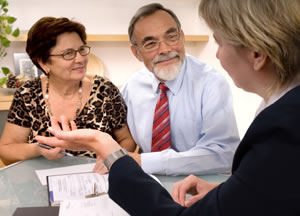 M|Q's lawyers have substantial amounts of education, training and experience in representing their clients in mediation. Because it believes that many business cases need a "solution" rather than expensive litigation fought to the last appeal, M|Q is a believer in mediation and its substantial benefits in appropriate cases. A quality, experienced mediator is critical to effective mediation, but trained counsel, willing to explore creative (sometimes non-traditional) solutions can be equally important. Quality negotiating skills are a must. M|Q lawyers knowledge of business and the bargaining skills developed in years of contract negotiations are a real asset when its time to mediate.